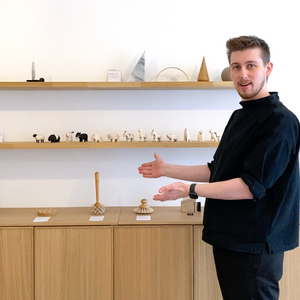 Hi, I am Joachim!
I am a product designer and I like beautiful things. I started Shortlist in 2019 after an inspiring journey through Japan. The store's collection is a shortlist of simple, timeless, well-crafted designs. All products are made with care by small makers from all over the world. And I love to share their stories with you!
About the shop
Unwind completely when you visit Shortlist.
All products are carefully presented like works of art in a gallery, ready to get discovered. When you enter the shop you escape the busy world for a while. You can easily imagine yourself in Kyoto, with a the scent of forests, and soothing Japanese lo-fi beats in the background.
There are still good things in the world, and you will find them here. Buy less, but better!